Boldmere swimming club open meet 2014
Redditch Swimming Club - Open Meets
Coventry Sports Centre on 26/27 January & 9/10 February All swimmers - Information for the PB session - for everyone not at the Warwickshire County championships (Sharks; Club, Junior Club; Masters; Competitive Bronze, Silver, Boldmere Junior Invite Meet Swim Team Management Powered by TeamUnify, LLC. Boldmere Open Meet - November The Boldmere Open Meet was a great success for the Orion swimmers with eight gold medals. Carmarthen Club Championships - 3WL Maxwell Swim Club June L3 Meet - 3SE South East Boldmere Water Carnival - 3WM
Top 3 finishes came from: Chloe, in finishing 4th overall on the fr and 6th overall on theposted the 3rd fastest time ever by a 16yr old female British swimmer in both events and ranked herself 2nd in the World for her age. We are awaiting confirmation on other possible Team GB selections.
Congratulations to all qualifiers and coaches on what has been a breakthrough championships for this City of Birmingham team. We had outstanding reports on all 3 of our swimmers performance while away. We started counting medals but lost count and turned to counting GOLD medals with 21 in total! This far exceeded every other competing swim programme with Loughborough University our nearest challengers in 2nd position on the medal table.
These are exceptional results against very strong opposition. Birmingham's Phoebe Bradley-Smith representing the England Talent Team was third in the international category for her solo and figures. The records are listed below. Birmingham dominated the team events with a clean sweep of golds in all five of the team combination routines.
Licensed Meets Calendar | Swim England
Full results and videos of team routines can be found HERE. Novice Championships, Walsall Wonderful performances by all girls at the Novice Championships in Walsall produced a creditable result for the club.
The National event camps objective is to bring together a very small group of the best senior swimmers and best junior swimmers in Britain to train side by side.
We are happy to say we won the award over many other excellent organisations throughout the city. The Junior category covers sports clubs with athletes aged 18 and under so this truly is a CLUB effort. Well done everyone on our award! The event is a multisport event that sees teams representing English and Scottish regions plus a combined Wales team and combined Ireland team. Birmingham swimmers Chloe Finch, Becky Kamau, Brittany Horton and Jake Dixon played their part and made an impact on the medal table with medals coming from: Another First for Caitlin!
Boldmere Open Meet Oct 16/17/18 2015
After a couple of First place finishes at this summer's Nationals, Caitlin Hubbard achieved another first by becoming the first swimmer to progress from City of Birmingham Development to Junior and now to Senior Squad! As the Development Squad only began fully in January Caitlin is the first of what we hope is a long line of swimmers progressing through our programme and excelling like Caitlin along the way! Chloe Finch lead the way with two Golds and freestyle just ahead of Birmingham teammate Isobel Griffiths with two Silver also and freestyle.
The meet will prove a great experience and stepping stone onto future International team selections. Points are awarded for Medals and finalists.
Outperforming so many great programmes from all over the country is something for us all to be extremely proud of. This meet was a huge benchmark to how far we have progressed as a club.
What a Weekend! Boldmere Water Carnival 2017
Boldmere Junior Invitation Meet 2015
Licensed Meets Calendar
Congratulations to all involved! City of Birmingham once again proved it is developing young swimmers who have the potential to have a great future in the sport.
Bethany Morrin - I.
Boldmere Open 2014 - Boys 14 Yr 100 Free Final
M, Fly Ashley Markall - I. Brittany was selected at April's British Championships in Glasgow. City of Birmingham Head Coach Carl Grosvenor also selected onto the team coaching staff for this event. Swimmers are expected to use this event as a springboard onto success with the GB senior team. Brittany raced 50,Backstroke and was chosen to do the Backstroke leg in 4x medley team. After a fast Semi final she finished 1st reserve for the final on She progressed to the final finishing 5th 0.
The GB girls medley relay also made the final. Brittany has done a fantastic job ranking herself 4th and 5th in Europe on her first GB team call up. Attention at City of Birmingham now turns to Rebecca Kamau who races at next weeks Commonwealth Games as well as the 4 Birmingham swimmers selected to represent England at the Portuguese Nationals next week.
All these International events are followed by the season ending British National Championships. In the Warwickshire competition Birmingham won 10 gold, 5 silver and 4 bronze medals.
Swimming Club: guiadeayuntamientos.infore Swimming Club
In the invitation competition, involving teams from throughout England, Birmingham took 10 gold, 3 silver and 1 bronze. Phoebe also swam well in the figures and solo competitions improving from 12th place second highest England score after the figures to a creditable 7th following a near perfect performance in her solo routine. Congratulations and good luck!! England Programmes are investing in a team of England's best young swimmers and this event was chosen as a fantastic development opportunity that sets the swimmers up for future International representation.
City of Birmingham Open, April st The club again put on another highly successful annual Easter Open Meet and had the pleasure of witnessing some excellent performances in the pool including outstanding Club and West Midland records from Brittany Horton and Chloe Finch.
In total there was almost 20 hours of racing and I think the most we were behind time in any one session was 5 minutes. That is a huge credit to everyone. To emphasise the scale of the event, we had swimmers, representing 61 clubs from across the UK and New Zealand, who between them swam over individual swims in heats and 52 finals. In total we awarded over medals. We had over 50 volunteer officials and around 75 members of the new blue-shirted volunteer team.
We have received some wonderful feedback from visiting clubs for which we are extremely grateful. A huge congratulations and thanks go to Pete Winnicott for excelling in his role of Meet co-ordinator. The club's swimmers did a great job producing many Midland Champions. What I do know is that Grace had a brilliant meet and achieved gold in the m freestyle, silver in the m breaststroke and bronze in the m freestyle.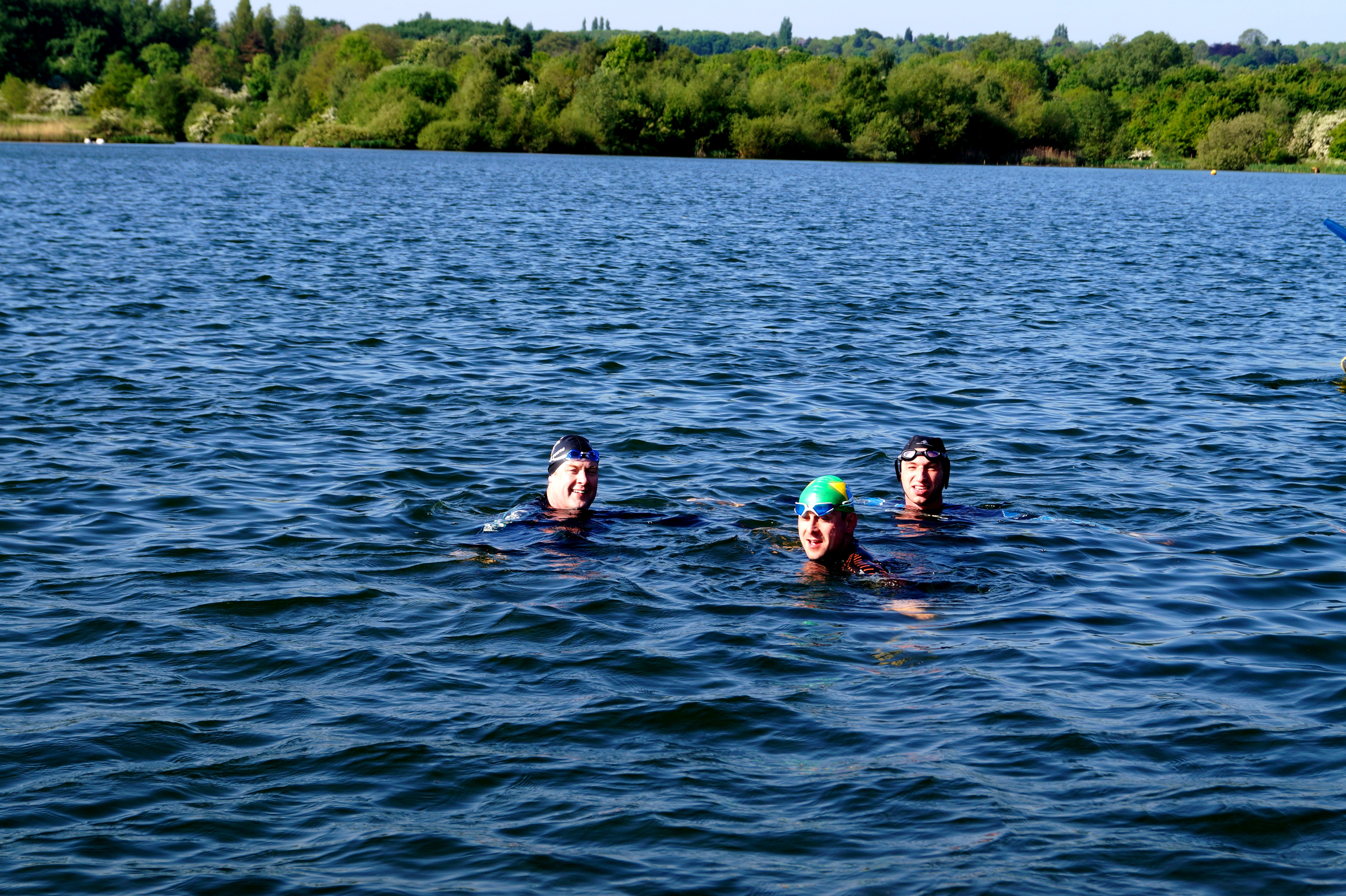 What was impressive came in the final of the m freestyle. Grace made the final in a time of 1min 10secs which was impressive in itself, but Grace then went on to achieve a time of 1min 7secs in the final and a gold medal.
Rosa Day competed in five events on the Saturday. There were two P. Rosa has been swimming well lately and is continuing to improve. How about a m freestyle Rosa?
Please turn JavaScript on and reload the page.
Jasmine D'Auncey competed in her second open meet, and entered three events. There was a big improvement in the 50m freestyle and tried the m breaststroke for the first time. Jasmine's start, on the breaststroke in particular, was a little slow, which gave the other swimmers a lead which Jasmine couldn't get back. Work on your starts Jasmine. Mia Nicholson, like Rosa, swam events on the Saturday. Mia had five swims and swam three P. The next open meet you go to, try a longer distance.
Rosa is thinking of doing a m freestyle because I have sown the seed in her head. Accompany Rosa and both of you try a m swim, the 9 and 10 year old swimmers tried it without any resistance. Maya Basra had five swims over the weekend and swam a P. The Club Championships is the only time I have seen Maya swim up to this point, so I am not too sure how her times compare. The swims looks good overall but the breaststroke needs a little bit of work on it.
I bet you're looking forward to that, aren't you Maya. See you at tonight's session. Madeline Williams had three swims and three P. All of the swims were of a good standard, so well done Madeline. I know you do other sports and the print on the wall at the girls pool is great, but if you ever enter a talking competition no one would stand a chance.
Natasha Wrigley had, I believe, her first open meet and swam in two events and managed two P. Both swims were of a good standard and you have improved a lot over the last few months Natasha.
Keep training and become a force to be reckoned with. No excuses in the training pool. Were you skiving last night? A little blood that wouldn't stop bleeding, any old excuse only joking, don't have a go at me. Alice Miller had three swims over two days.
Never been known for Alice not to enter more than fifteen to twenty events. Perhaps Alice is getting canny in her 'old' age because the three swims were of a high standard.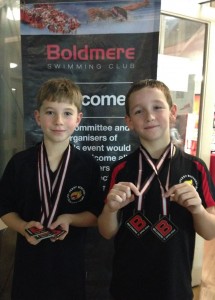 Now, on the results page you will see that Alice hasn't any yellow against her times but all three times were equal to a P. Alice perfomed extremely well and achieved gold in the Open m backstroke and silver in the 50m backstroke. Tani Henderson had two swims on the Sunday, in the m individual medley and the 50m butterfly. Both swims were just down on Tani's usual high standard. You can't perform at your peak all of the time Tani. Keep the training up, as you are, and let's see what happens.
Asha Gurung had nine swims in total over the two days of competition. There were seven P. The 50m and m freestyle swims were the only events not to P. Keep up the good work Asha.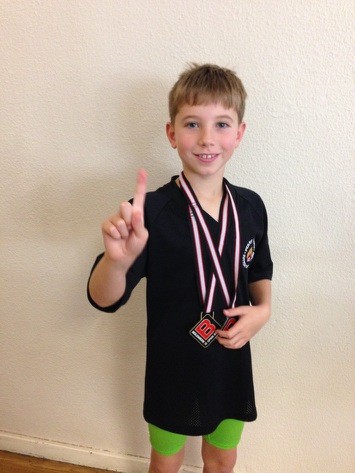 Nick Draisey had a good open meet, having four swims and three P. The m backstroke was the swim where Nick was down on his P.
Nick turned miles too close to the wall and knew what he had done before I pointed it out. The best moment came in the m freestyle. Nick made the final with a time of 1. Althaf Bukhari had nine swims, but where do I start. Bitter was having his goggles dislodged on the 50m butterfly. Althaf stopped to try and take the goggles off but failed. Stopped again to take the goggles off successfully. Stopped again to take his hat off. Was given a time of 37 secs, not bad for someone stopping three times in a race.
Bitter was being disqualified in the 50m breaststroke, for going before the gun sounded. Sweet was achieving gold in the m butterfly and the m breaststroke. Sweet was the silver in the m freestyle and sweet was the bronze in the 50m backstroke. Some awesome times achieved too, but will stop there before it goes to Althaf's head.