Eibach Honda Meet - Import Tuner Magazine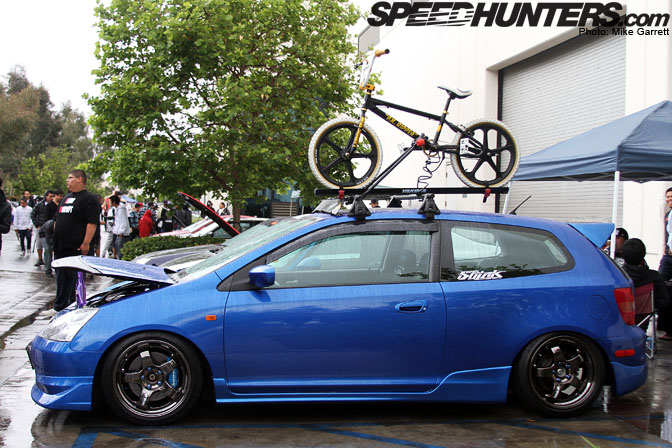 4 Posts - See Instagram photos and videos taken at 'Eibach Honda Meet '. Eibach Honda Meet By TFB Designs Custom Graphics · Updated about 7 years ago · Taken at Corona, CA. Already tagged · Already tagged. My mindset has been in a strange state this week, going back and forth between coverage of Toyotafest and the Eibach Honda Meet. To have.
If only there could have somehow been a Nissan meet thrown in for good measure… Anyway, here's my final set of photographs from Eibach Gramlights with a mild stretch and aggressive aero give this S a slightly different vibe than most. My wife and I actually picked up a Honda Insight as a daily commuter a few months ago.
Don't think I could convince her to let me do it up like this though… You can never go wrong with a bit of Spoon style on a Honda.
EIBACH MEET 2011
This clean CRX is wearing a set of Racing wheels, a very popular choice among both the Honda and the Miata racing community. AP2 S looking very proper in gray with the ever-popular Mugen hard top.
Event>>eibach Honda Meet 2011 – Pt.1
You wouldn't think blue on green would be the best color combo, but it looks surprisingly good on this Integra sedan. You see not every Honda owner is about stretched tires and roof racks.
There were lots and lots of more traditional Hondas at Eibach, like this black Civic coupe. What's that in the engine bay of the N1 Concepts S? Front engine NSX anyone?
Judging by the number plates, it looks like this car came out to the meet from Arizona. There were some very low cars at the meet, and this Civic was one of the lowest for sure.
2011 Eibach Honda Meet
Event>> Eibach Honda Meet 2011 – Pt.2
Eibach Honda Meet 2011
What I didn't come prepared for was the rain. A very unusual late spring storm had turned what is usually a blazing hot day into a cold and damp one.
The weather didn't seem to keep many people away though. It's incredible to think that a simple one-make car meet draws this many people. The rain also made for some cool photographs as long as you didn't mind getting a little wet. As I made the long walk to the gates of the Eibach facility, I spotted quite a few cool Hondas parked on the street.
Event>>eibach Honda Meet - Pt.1 - Speedhunters
I'm always a sucker for an Accord Wagon. Finally, I joined the crowd inside the meet itself and began to wander around and check out the machinery. It was quickly apparent that the slammed suspension and stretched tires movement is still going. When done right like on this DC2 Integra, that's not a bad thing at all.
People travel great lengths to get to Eibach.
This K-powered Civic was driven cross-country by Mr. Ben Howard — one of the pioneers of this event. There were tons of DA chassis Integras in and around the meet, but this red car was one of the cleanest.
Back to the classics.