World is small we will meet again lyrics
We'll Meet Again Someday, or We Won't | Bill Baird
problem with a song, the lyrics goes by i will get you back gonna get you back, I don't wanna hurt your way, I just wanna meet your way something like this . im looking for a song, it goes "When im with you the world stops turning around, .. a song in 90s/s with lyrics that sounded like 'I'll get up on my own again. So when we meet up in the sky so blue will you remember I was good to you? will you remember all the times I let you down can you admit it doesn't really. Lyrics to 'We'll Meet Again' by Vera Lynn: We'll meet again, Don't know where, don't know when, But I know we'll meet again, Some sunny day.
Sometimes I think a single sneeze could be the end of us, my hay-fever is turning up, just swerved into a passing truck.
Big business overtaking, without indicating; he passes on the right, been driving through the night to bring us the best price. More people die on the road than they do in the ocean, maybe we should mull over culling cars instead of sharks or just lock them up in parks where we can go and view them. We drive to a house in Preston, we see police arresting a man with his hand in a bag.
This place seems depressing.
Wakes up at a quarter past nine, fare evades his way down the 96 tram line. Feeling sick at the sight of his computer he dodges his way through the Swanston commuters. Rips off his tie, hands it to a homeless man, sleeping in the corner of a Metro bus stand.
Gonna count the minutes that the trains run late. Sit on the grass building pyramids out of Coke cans. He waits for an elevator, 1 to 9, a lady walks in and waits by his side. Her heels are high and her bag is snakeskin.
Hair pulled so tight you can see her skeleton. Vickers perfume on her breath, a tortoise-shell necklace between her breasts. Wait until the letter's red until my bills get paid. Aw tell me, tell me, tell me, when's it gonna change? Every morning I feel more useless than before. Trying hard to see the point in anything at all. Aw I've been trying, I've been trying really hard. Nothing lasts for never so be still my bleeding heart. Aw I've been dreaming, dreaming of a brand new start. You have a great abundance of axes there to grind.
Remember some people have real problems next time you whine. Oh hang the washing, hang the washing on the line. Yeah I've been trying, I've been trying really hard. Aw tell me, tell me, tell me when's it gonna change. I masturbated to the songs you wrote. Resuscitated all of my hopes. Much appreciated are your songs. It just helps me get to sleep. I was surprised that you touched me like that. But there in your hand was a current of life I could hardly stand.
And unbidden to me, there it rose, the fantasy, colored rose and easy; yeah, I could see it so simple, unsubtle—impossible, clearly. And strange, far and as close as the mountain range on the horizon driving all day. There I was so sane—so plain—after everything.
Gas came down from a buck twenty—the joke was how it broke the economy anyhow. The dollar was down, but my friends opened businesses; there were new children. Gas stations I laughed in, I noticed fucking everything: We would fall down laughing, effervescent, and all over nothing, all over nothing. We walked in the park; under the shade, I avoided your eyes. I was ashamed of my own mind, no SSRIs, my day as dark as your night.
Oh, you got the kindest of eyes, I cannot help but notice sometimes, but you know as do I, I cannot look twice without falling right into the sweet and tender line between something that can and can never be.
And just then an ambulance passed on the street, and you took my arm reflexively. That was the year I was thirty. That was the year you were thirty-one. That was the year we lost, or we won. That was the year you were thirty one. That was that year—now here, now here, is another one.
We wrote letters to each other as though addressing the ocean. That we stand before now, you in my old cardigan, and I in your blue jeans, and the light turned golden on the distant headlands, and the ocean; you and I on the other side of the world. Love, it is no mystery, it never has been—no, not to me. I love because I see. You remember in June, you showed up one day, with a small leather suitcase swaying your walk. And you stayed on with me late into the evening, into all the years that have passed on since then.
With no certainty, no agreement, more intimate than I could imagine, but with space I cannot fathom. Like a song with so much silence, just like you in your defiance—you say you never questioned anything; you say you knew from the beginning.
I ask for your hand in it, some infinite understanding. I rode up past St Clair, same old city but it could have been anywhere. And the scent of the air so exotic, every thought like I never have thought it. Then I felt that confidence in me, like a child in a strange new body. I kept it all to myself. Sometimes I loved you unadulterated purely, untouched by doubt or by my memory.
Sometimes I loved you in a shadowed way, windscreen clearing but still streaked with grey. I tried to leave you; I left only myself. Before I knew it, I was down in the well. Sometimes I felt like I was floating, high by the ceiling as we were just talking, and kind faces would change on me—eyes and nose and mouth, unfamiliar assembly.
I got so tired of all of the subtext, the subtleties and the minute regrets.
Vera Lynn's "We'll Meet Again" – ENG WWII Literature
Is it better if I look away? If all I know I never do say? My love is the heaviest thing so I kept it all to myself. You would think I had so much wealth, if I kept it all to myself.
All through our disagreement there was a cardinal on the fence. Put no walls around me, I will lay the stones myself, and lay down with my body but give nothing else. Still living with the feeling pent up in my chest, my old lifelong companion, the one I know the best. Well, I guess I got the hang of it—the impossible. You could say I moved right in with it—the impossible. You knew I felt unnatural in the blue light of dawn. I left the house in shadow, and my mind went on and on.
Oh, I guess I got the hang of it—the impossible. I guess I always wanted the impossible. In time learned to rest on the fevered pitch, the change was so relentless, no time to get used to it. I had to get so ruthless, to cut right down to the quick, to wake at six AM and go along with all of it. But still I was so sensitive I could hardly even stand your simple acts of kindness, the gentle pressure of your hand. Glimpsed from the ferry, green swaths of land. And it meant so much to me, from the beginning, how it was so kindred-spirited to mine.
I would think of you sometimes in the early morning, as I dressed to meet a plane, before the cab came. How I let you down when I had the most to give, how I let you down but you were quick to forgive. You wanted to help me, you wanted to sit and talk for hours; but I wanted power.
I tried words, I tried feelings, I tried close my eyes believing, I tried getting you on my side, I tried being on top of it, I tried responsibility. I express myself properly—I got blindly angry, with my whole heart in it, but there was no conduit, there was no sure way to it; I thought that I had blown it.
The further I got in it, the stranger it was to win it; I could not have it, but still I searched from sheer force of habit. I felt like I was descending some strange inverted tower, looking for my power. I wanted permission, I wanted expedition, I wanted to have weight to throw around—for you to look up when I found something so beautiful, and I could tell you somehow. I felt so clumsy and plain; I was filled with so much shame, just trying to say to say to say to say, to call out anything by name.
Every line felt lifted, every smooth stone was pitted by the wind and rain that hit it, and I never could forget it like you forgot it. I wanted to set it all down so it would open to you like a flower; yes, I wanted power.
I Hope One Day We Can Meet Again And Give Us A Chance
I fell asleep on the plane, and I woke up strange, twisted in the pale blue seat, an hour gone by. The sun was rising again, keeping distant over the blackened blue rim of the sky. I spent my whole life thinking that I was some kind of coward. The city felt oppressive, the heat and the noise, and even at home you felt every unspoken voice. I was raised to hear the curlews; I was raised to notice light, and I watch the little swallows, delicate in their flight.
I trail my hand down through the water of the familiar riverside, for hours in such silence I lay beside—terrified, for knowing in my time, for all the parts per million, for unstoppable design. How can you get over knowing all you know? All the facts and the figures you learned years ago.
I moved back to the city; I lost myself in you, or in some kind of fiction, or in some kind of truth.
Find song by lyrics
I let myself get cynical; I felt cold and bruised, and the facts never changed, and time only moves. And somewhere above the tree line, silent just like you, the river never froze in, and footsteps break through. And somehow in my heart, am I supposed to make do with the fragment of the stars the blue-white streetlights let through? All the birds not calling, all the hot winds blow; I took your picture in the sunset, smiling in the shadow.
With the sweat in your eyes, and all the black flies. Under lidded skies you lie down there in the grasses. On the clifftop, you remember, salt stinging in your lashes. Straight line of horizon, and the ocean painful wide. Every time you come back here, you feel nothing, and then you cry out all the strangeness you have carried all year. Every crooked word spoken still ringing in your ears like the whine of mosquitoes. Oh, who are you alone?
With your cheek against the stone, what do you think you know? Under lidded skies, under the rising clouds of black flies, under tangled branches way up high glinting in the last light; you left, you got into the car, sink down into the fabric. And you close the heavy metal door, with your hands upon the plastic, and drive on into the cold. Like slipping into a pond, all the little waves roll and scatter.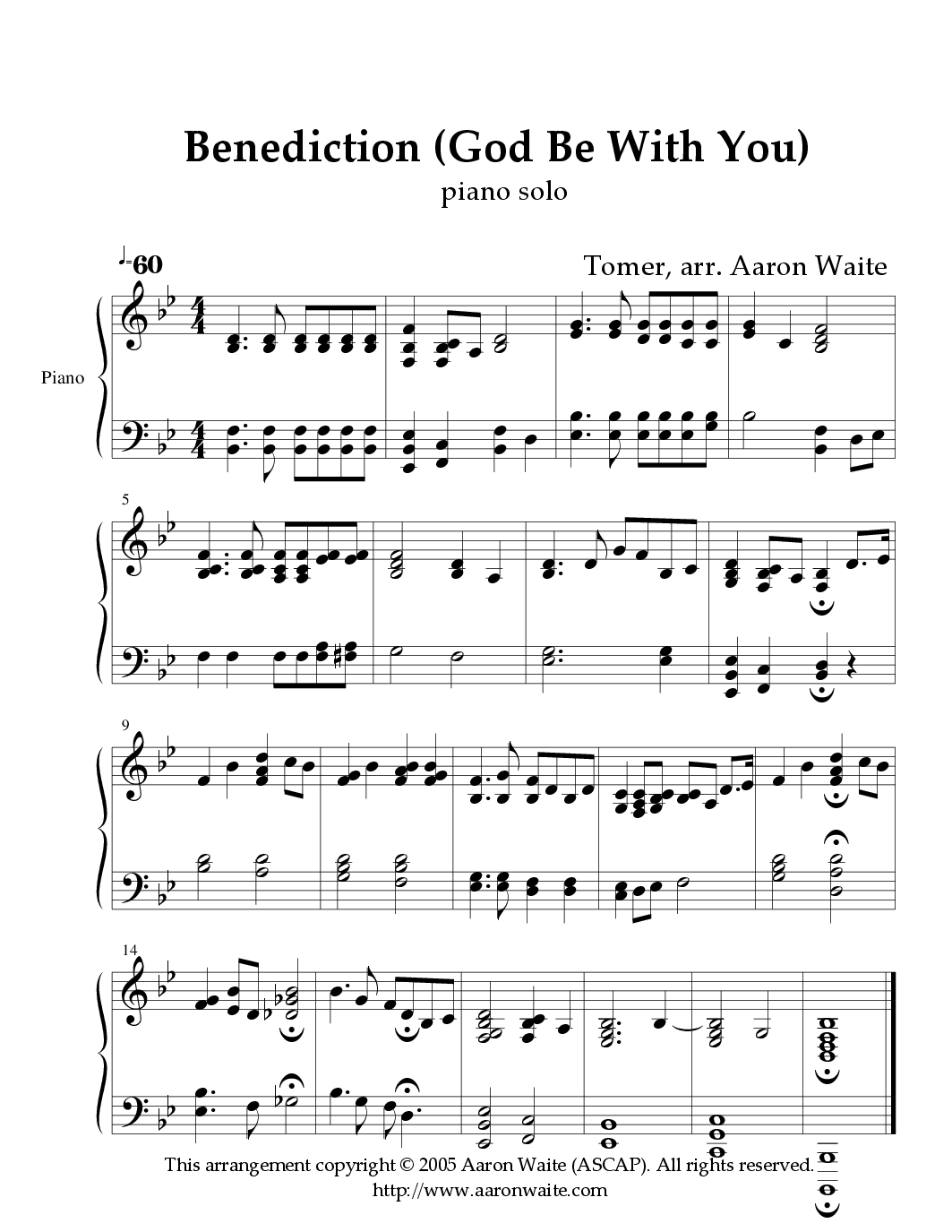 And maybe through it all you felt a shiver at my touch. I want the mud of love to catch at my knees, all the silt and sand between you and me—pulling from mountains every black stone, round every eddy in the river down to the valley below. Dragging for bodies, memories forgot; your hands on my shoulders, everything I want.
Like we had no power, like we had no sway; the heartbreak you know will find you either way.
I lay you down on the floor, and I close the blinds. I cannot tell us apart—your pain made free with my own heart. We laid out under the ceiling as though under the stars. As though this afternoon was the blackness from here to the moon, dizzied by distances within you. We got a table at the old boulevard club. The waitress offered a smile to your joke in politeness; you did not know, you held her talking while I waited watching.
You laid your credit card on the table and told me about your bills and the sale of hydro, the incompetence of your bosses and your lawyers, and the warming ocean. I woke up in your life—I was passing behind your eyes before I knew what was yours and what was mine. I listened; I took it all in stride, your ideas and distorted pride, while learning by heart all your thoughts and your visions.
The most dangerous thing about you is your pain—I know for me it is the same. It was restless; you felt it, but never could call it by name. It was yours for life to have and hold, a companion that you had never known, a shadow you saw but never knew that you cast.
And past Montmagny; the road giving way to river, the frozen Saint Lawrence white and blue. We went out on the ice and I turned back to you, a figure, distant and small in the long view. Was it a look in your eye? The way it is and the way it could be both are. We got back in the car. You always tell me the truth — even when it hurts me or it hurts you. Could you go a little easy, would it kill you? Living out the dream, out on the road now for a couple weeks.
So intimate with all that we had wanted. All that we hoped for and all that we dreamed — the way it is and the way it could be. But how long is it going to go on?
Two brown dogs came out running cross the highway, panting and low to the ground. And then — they were gone, for a moment, I had run them down.
I closed and opened my eyes.
They were running up the hill on the other side. And you asked me if I was alright — like an afterthought, an oversight. And I stood, so surprised, trying to hold on to my pride. So close, I could hear your low sigh. I said I was fine. You said you were fine. Like a high distant satellite, one side in shadow, one in light. That I wanted somehow to believe — drift of sentiment and memory. Still it held me, loyalty, to a feeling, to some glimpse, of a love that was only ever a kind of distance.
That we could not cross. Every river swollen with rain, every stream a torrent. Over the highway bridges that run high across the plains, flooded. I trust you to know your own mind. As I know mine. Could it really be so effortless, all in my sight, many hillsides — green and black and distant and rivers serpentine, glinting. Still caught up in heartache and grief.